The first time you login to PrinciplesUs, you will be prompted to take the assessment. We recommend that you complete the assessment in one sitting, which should take approximately 30 minutes. Click 'Start My Assessment' to begin the assessment. A few things to keep in mind:
The assessment will be broken out into pages, with 4 questions, or statements, per page. All 4 questions must be answered in order to continue onto the next page.
Each question, or statement, will have a set of responses (circles) that indicate a range of agreement from Disagree Strongly to Agree Strongly. To see the full set of choices for each response, click 'How to respond to this assessment.'
If you're not able to complete the assessment in one sitting, your responses will be saved and you will be able to resume the assessment later.
If you have already completed the assessment in our free product, PrinciplesYou, simply click 'Import your results' from the Homepage. See HERE for more details.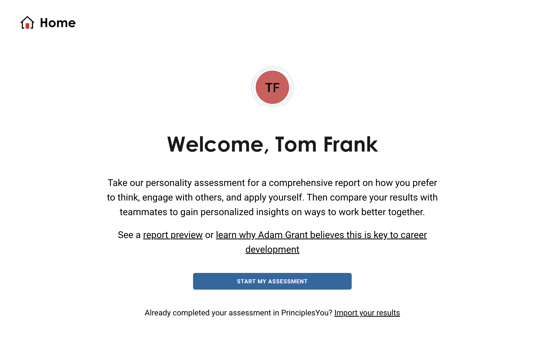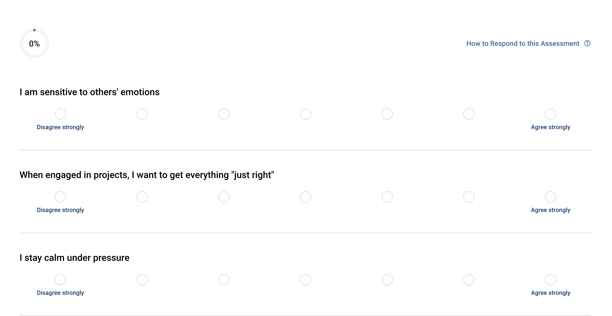 Once you have completed the assessment, you can find your results at any time by clicking on 'About Me' from the left-hand navigation. For more information on reading your assessment results, see HERE.